LUNA FM élőben
This Is What You Came For (feat. Rihanna)
Calvin Harris
23 hours ago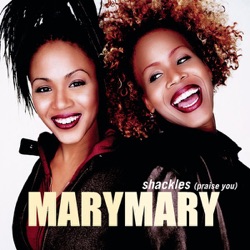 Shackles (Praise You)
Mary Mary
23 hours ago
Heaven
Niall Horan
23 hours ago
I'm Good (Blue)
David Guetta
23 hours ago
Baby I Love U!
Jennifer Lopez
23 hours ago
Ride Wit Me (feat. City Spud)
City Spud
23 hours ago
Wish You The Best
Lewis Capaldi
23 hours ago
In the Stars
Benson Boone
23 hours ago
Younger
A Great Big World
23 hours ago
Hey Brother
Avicii
23 hours ago
Több mutatása
LUNA FM élőben
The Hits From Today And Yesterday!
When it comes to LUNA FM, there's no shortage of great music and engaging content for listeners to enjoy. This radio station, based in BO, has made a name for itself by offering a diverse lineup of programs that cater to a wide range of tastes. Whether you're a fan of classic hits or prefer the latest chart-toppers, LUNA FM has got you covered.
What sets LUNA FM apart from other stations is its talented team of presenters, who not only curate the perfect playlists but also keep listeners entertained with their witty banter and informative segments. And the best part? You can tune in to LUNA FM from anywhere in the world, thanks to its live streaming capabilities. So, go ahead and give LUNA FM a listen – you won't be disappointed!
Kategóriák:&nbsp
Adult Contemporary, Pop Music, Dance
Frekvenciák LUNA FM
Mexico City: Online
Top dalok
Az elmúlt 7 nap dalai:
1. Lewis Capaldi - Wish You The Best
2. Ed Sheeran - Eyes Closed
3. FM - Luna (Scema)
4. Dua Lipa - Dance The Night
5. Harry Styles - As It Was
6. Rosalia - BESO
7. David Kushner - Daylight
8. Meghan Trainor - Made You Look
9. Endless Summer - Crying On The Dancefloor
10. Marshmello - Esta Vida
Az elmúlt 30 nap dalai:
1. Ed Sheeran - Eyes Closed
2. Lewis Capaldi - Wish You The Best
3. Dua Lipa - Dance The Night
4. FM - Luna (Scema)
5. Harry Styles - As It Was
6. Meghan Trainor - Made You Look
7. Endless Summer - Crying On The Dancefloor
8. Rosalia - BESO
9. Marshmello - Esta Vida
10. David Kushner - Daylight
Kontaktok
Megosztás
Hozzászólások