Mr. Telephone Man
New Edition
23 hours ago
'65 Love Affair
Paul Davis
23 hours ago
Tainted Love
Soft Cell
23 hours ago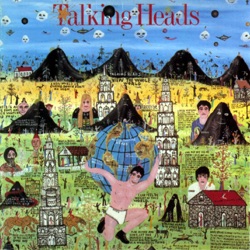 And She Was
Talking Heads
23 hours ago
One & Only Man
Steve Winwood
23 hours ago
Still Right Here In My Heart
Pure Prairie League
23 hours ago
Don't You Want Me
The Human League
23 hours ago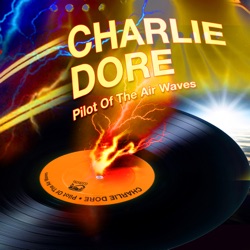 Pilot of the Airwaves
Charlie Dore
23 hours ago
All Night Long (All Night) [12" Version]
Lionel Richie
23 hours ago
Money for Nothing
Dire Straits
23 hours ago
Több mutatása
Back To The 80's Radio élőben
Back To The 80's Radio is an online radio channel that live streams globally 24/7 the greatest hits from the 80s. With a logo design that reminiscent of the 80s' blockbuster Back To the Future, the channel takes the listeners down memory lane in a nostalgic journey through the songs that defined the decade.
Back to the 80's Radio is part of Heartbeat of Flagler, a network of radio stations based in Florida.
Frekvenciák Back To The 80's Radio
Palm Coast: Online
Top dalok
Az elmúlt 7 nap dalai:
1. Level 42 - Something About You
2. Corey Hart - Sunglasses at Night
3. Modern English - I Melt With You
4. Michael Jackson - Beat It
5. Rocky Burnette - Tired of Toein' the Line
6. Katrina from Katrina & The Waves - Walking On Sunshine
7. Fine Young Cannibals - She Drives Me Crazy
8. Donna Summer - She Works Hard for the Money
9. Soft Cell - Tainted Love
10. 38 Special - Second Chance
Az elmúlt 30 nap dalai:
1. Earth, Wind & Fire - Let's Groove
2. Mr. Mister - Kyrie
3. Corey Hart - Sunglasses at Night
4. Daryl Hall & John Oates - Private Eyes
5. A Flock of Seagulls - I Ran
6. Marvin Gaye - Sexual Healing
7. The Romantics - Talking In Your Sleep
8. Men At Work - Who Can It Be Now?
9. Alice Cooper - Clones (We're All)
10. The Go-Go's - Our Lips Are Sealed
Kontaktok
Közösségi hálózatok
Megosztás
Hozzászólások